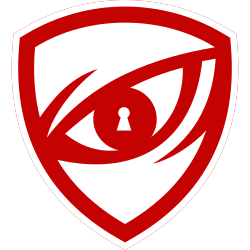 Pro Tier License
Offline Stand-Alone App
Developed for professional penetration testers!
Team Hacking with Shared Engagements

Comply with Non-Disclosure Agreements

Instant download

Free updates
Users:
Pro Tier licenses are sold on a per-user-per-year basis
System Requirements:
Linux x64 (designed for Kali)
PostgreSQL (built into Kali)
Minimum 2gb of memory
Installation requires ~470mb minimum disk space, not including database usage
Features
Free Tier
Hobby Tier
Pro Tier
Unlimited Hosts & Services
User-Defined Scan Templates
Import Nmap & Masscan XML
Global Service Notes
Shells Library & Bookmarks
CVE DB, Exploit-DB, Nmap Scripts, MSF Modules
Echo Up, CyberChef & Venom Builder

Boards & The Matrix Views

NEW

Full Featured API

NEW

Hobby Tier

Global Command Library

Limit 5

General Notes Library

NEW

Limit 5

Service Command Library

POPULAR

Limit 2 / Service
Scratchpad Editor
Limit 2 / Host
Default Service Checklist

Engagement, Host & Port Note Pages

POPULAR

Clients Manager

NEW

Findings Library

NEW

DOCX Based Reporting Templates

NEW

Pro Tier
Offline Stand-Alone Application
User Maintenance Control Panel
Subnetting System

Shared Engagements

NEW

Access Control List

NEW

LDAP & SMTP Integration

NEW

Large Engagement Support

NEW


Tens of thousands of Hosts per Engagement
Intranet Mode:
PenTest.WS Pro installed on your intranet server allows your entire team of penetration testers to track hosts, services and record their findings as they work on client engagements.

Solo Mode:

For individual penetration testers, or fieldwork operatives, PenTest.WS Pro runs directly inside your Kali Virtual Machine.
FAQs:
Who owns the application's data?
You! The PenTest.WS Pro Tier Application maintains a PostgreSQL database stored on the same physical machine or virtual environment as the binary Application. The data contained in this database is the property of the licensee.
How do renewals work?
PenTest.WS Pro Tier licenses are purchased on a per-user-per-year basis. The date of first purchase becomes your license's anniversary date and the license will be renewed on this date each year.
Can I purchase additional licenses?
Additional user licenses may be purchased throughout the year, with each user license sold at a prorated price based on the number of days remaining on your current license.
Do you offer refunds?
No, we are not able to offer refunds for the PenTest.WS Pro Tier application. All sales are final.
What happens to my Free/Hobby Tier account?
When you purchase Pro Tier, your PenTest.WS account will be upgraded to Pro status for the duration of your Pro Tier license.
Can my Pro Tier data sync with PenTest.WS?
Engagement data does not sync, but Account Items can be migrated
Can Solo Mode installs sync up with our Intranet Mode server?
This feature is on the radar but has not been implemented yet.
Ready To Buy?
Users:
Pro Tier licenses are sold on a per-user-per-year basis